1.
Install the game
Assuming you know how to torrent...
http://thepiratebay.se/torrent/4130585/Supreme.Commander.Forged.Alliance-RELOADED
http://kickass.to/supreme-commander-forged-alliance-reloaded-t1345986.html
(Pick one, they're both the same.)
2.
Mount, then run the setup installer.
If prompted for one, here is the
install key
:
RELO-ADED-RELO-ADED-UQUQ
Spoiler:
3.
You know how to crack, right? When installation complete, drag files from folder 'Crack' into the install directory: inside the 'Bin' folder. Overwrite.
4.
Download and install Forged Alliance Forever (FAF)
(This is the multiplayer client that will allow us to do anything.)
http://www.faforever.com/?page_id=2
Create an account, then "link" the game directory to FAF.
Top left corner: Options > Settings > Game Path
That's where you
locate and select the game's install folder via FAF
: the whole thing. Usually titled "Supreme Commander: Forged Alliance"
Mine looks like this: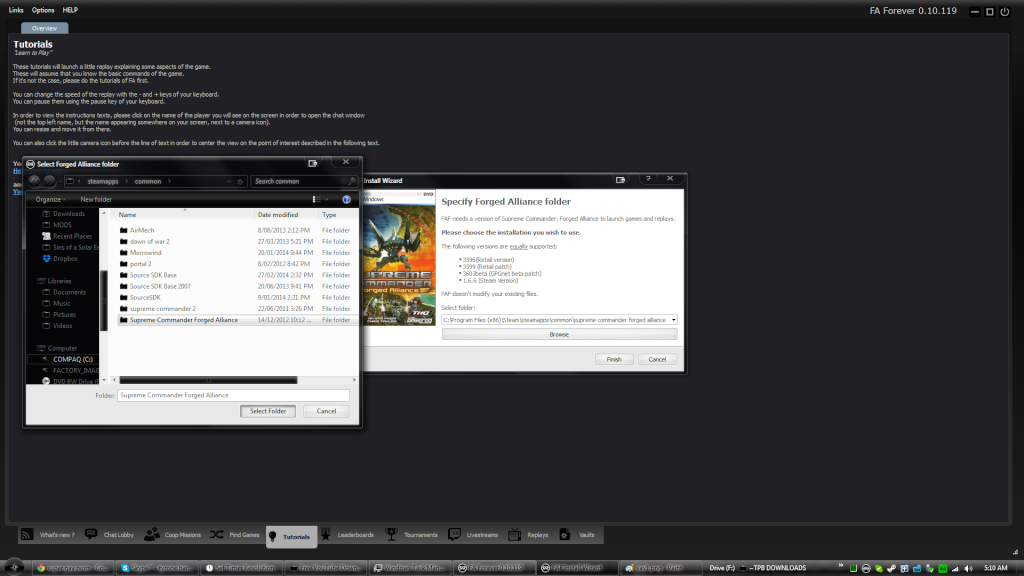 If Mark hasn't busted into your house and asploded your computer,
you're done
.
Post-setup:
_________________
Incognito wrote:

The greatest revelations will always turn out to be something you should already know.